Book Kanchipuram to Mysore - Sightseeing Tours
Kanchipuram to Mysore Cabs and Vans
Karthi Travels® has had its presence in chauffeur-driven car rental sector for more than 30 years. We continuously strive to ensure that we provide reliable, quality and timely cab services. We have wide range of car options right from sedans to hatchbacks and Vans.
You can book any type of car or traveller for your Kanchipuram to Mysore taxi service depending on your requirement. You can easily book Kanchipuram to Mysore cabs at Karthi Travels® 24/7 without any hassle with our easy-to-use booking interface. Book our Kanchipuram to Mysore cab service and rest assured you will get quality & reliable services for your Car Rental from Kanchipuram to Mysore.
Avail Kanchipuram to Mysore car hire and van hire services at Karthi Travels® and enjoy a great trip with family and friends.
Make the best use of the services offered by Karthi Travels® at the best rates & experience the relaxing and trouble free journey by hiring Kanchipuram Mysore or Kanchipuram Mysore taxi at Karthi Travels®. With over a decade of experience in car and van rental services, Karthi Travels® is the best cab service provider in the industry, if you are planning to book a taxi.
Kanchipuram to Mysore by Car or Traveller
We will ensure that your journey is comfortable and you may halt at your convenience anytime, anywhere for a short break during the journey on road.
We also launch few offers during certain seasons and holidays. We try to provide you excellent deals from time to time to help you travel in the cheapest possible fares. With our user-friendly website, you can book taxi online in a few simple steps and avail hassle free car and van rental service. Travel from Kanchipuram to Mysore with Karthi Travels® and have a pleasant journey.
Kanchipuram to Mysore Car and Van Rental Options
At Karthi Travels® Car and Van Rentals, you will get many options of car types and travellers to choose for hiring a taxi from Kanchipuram to Mysore. Some of the popular car models include Indica, Etios, Innova, Traveller and many others. The table below highlights the various car model options available which you can choose for Kanchipuram to Mysore cab booking.
| | | |
| --- | --- | --- |
| Taxi Type | Capacity | Suitable For |
| Tata Indica | 4 passengers | Budget Travellers |
| Toyota Etios | 4 passengers | Sedans for Small Families |
| Chevrolet Tavera | 6/9 passengers | Travelling in Small Group |
| Force Traveller | Upto 12 passengers | Travelling in Large Group |
With our well-mannered drivers and great fares, we promise you a wonderful journey. For any further details on Kanchipuram to Mysore car and Van rental, please call us on +919655502002.
Kanchipuram to Mysore Cab Package
At Karthi Travels® you get the best deals for your Kanchipuram to Mysore cab package. The cab package at Karthi Travels® is sure to be affordable for you. You can avail the package depending on the itinerary available.
The details corresponding to the packages opted will be available to you once you make the booking. Karthi Travels®'s services are also available for local and outstation travel. You can book outstation cabs and vans and travel to popular destination of your choice and interest.
Kanchipuram to Mysore Taxi Fare
We pride ourselves on transparency. With no hidden charges, great cab service at very affordable rates, we offer you the best prices as compared to any other player in the industry. Karthi Travels® believes in making travel extremely convenient for customers and we fully understand that the Kanchipuram to Mysore cab fare is an important parameter when you make the decision to book a taxi.
Your Kanchipuram to Mysore taxi fare will never be a burden on your pocket. You can contact us on +919655502002 for any enquiry or to get more details on Kanchipuram to Mysore cab fare. We will also help you plan your trip in the most efficient way possible.
Karthi Travels®'s Promise of Quality
1. Affordability: Karthi Travels® is the best car and Van rental provider in Kanchipuram, if you are looking for an affordable taxi fare from Kanchipuram to Mysore.
2. Courteous Drivers: We promise to provide you reliable taxi service with our professional drivers.
3. Timely Availability: Karthi Travels® always guarantees timely availability of taxi service.
4. Services across Kanchipuram: With excellent services for cabs from Kanchipuram to Mysore Karthi Travels®'s operation is available across all major towns in and around Kanchipuram.
5. Wide Range of Cars: You can choose a taxi or Van from a wide range of cars and Vans like Indica, Tavera Sedan and Traveller.
Kanchipuram to Mysore Tours
Karthi Travels®'s continuous focus on complying with customer demands and travel needs have positioned us as a true customer-centric player in the road travel/tourism sector. In order to make customers outstation travel truly memorable, we offer several Kanchipuram to Mysore cab and Van packages. Our website is continuously updated with the new seasonal packages that are launched. You can also call us to explore the various tours from Kanchipuram to Mysore. After choosing any of these packages from Kanchipuram to Mysore, you can be assured that you are getting the most efficient rates, the most courteous and experienced drivers as well as Karthi Travels®'s guaranteed service levels. Customers are provided with options for one way, single day as well as multi-day car and Van packages from Kanchipuram to Mysore.
Traveller in Kanchipuram Traveller Van in Kanchipuram Kanchipuram Travels Book Traveller in Kanchipuram Force Traveller Kanchipuram Tempo Traveller Kanchipuram Maxicab in Kanchipuram Maxicab Kanchipuram
Mysore 2-days Tour

Link : https://goo.gl/DZ6cZh
Price Starting from : ₹ 2,925.00/Person

Cost for this 2-days trip
Traveller : ₹ 29,243.00 | Travera : ₹ 17,168.00 | Indica : ₹ 12,758.00

Cost inclusions : Vehicle Rent, Driver Wages, Diesel, Toll, Inter-state permit and Entry taxes if any
Cost exclusions : Entry fees in tourists sites, Food, Personal Expenses and Accommodation.

Note :
• We can arrange accommodation on request at discounted price.
• The above tour cost is limited up-to 900 Kms run, overage will be charged as follows
Traveller : ₹ 24.00 / Km | Travera : ₹ 14.00 / Km | Indica : ₹ 11.00 / Km
• The Kms will be calculated from our office to office.
• The above rates are inclusive of GST

Sightseeing Places :
• Chamundeshwari Temple
• Shuka Vana
• Mysore Palace
• Brindhavanam Garden
• Krishna Raja Sagara Dam &
• Mysore Zoo

Itinerary :

Ooty & Mysore 3-days Tour

Link : https://goo.gl/qCWSUd
Price starting from : ₹ 3,938.00/Person

Cost for this 3-days trip
Traveller : ₹ 39,375.00 | Tavera : ₹ 24,150.00 | Indica : ₹ 18,113.00

Cost inclusions : Vehicle Rent, Driver Wages, Diesel, Toll, Inter-state permit and Entry taxes if any
Cost exclusions : Entry fees in tourists sites, Food, Personal Expenses and Accommodation.

Note :
• We can arrange accommodation on request at discounted price.
• The above tour cost is limited up-to 1,250 Kms run, overage will be charged as follows
Traveller : ₹ 24.00 / Km | Travera : ₹ 14.00 / Km | Indica : ₹ 11.00 / Km
• The Kms will be calculated from our office to office.
• The above rates are inclusive of GST

Sightseeing Places :
• Rose Garden, Ooty
• Botanical Garden, Ooty
• Boat House, Ooty
• Doddabetta, Ooty
• Pykara Waterfalls, Ooty
• Pykara Reservoir, Ooty
• Pine Forest, Ooty
• Wenlock Downs, Ooty
• Mysore Palace, Mysore
• Brindhavanam Garden, Mysore
• Krishna Raja Sagara Dam, Mysore &
• Chamundeshwari Temple, Mysore


Mysore & Coorg 3-days Tour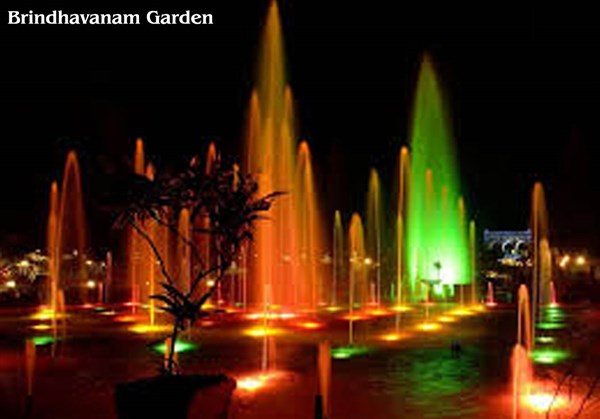 Link : https://goo.gl/6Bg9Yh
Price starting from : ₹ 3,812.00/Person

Cost for this 3-days trip
Traveller : ₹ 38,115.00 | Tavera : ₹ 23,415.00 | Indica : ₹ 17,535.00

Cost inclusions : Vehicle Rent, Driver Wages, Diesel, Toll, Inter-state permit and Entry taxes if any
Cost exclusions : Entry fees in tourists sites, Food, Personal Expenses and Accommodation.

Note :
• We can arrange accommodation on request at discounted price.
• The above tour cost is limited up-to 1,200 Kms run, overage will be charged as follows
Traveller : ₹ 24.00 / Km | Travera : ₹ 14.00 / Km | Indica : ₹ 11.00 / Km
• The Kms will be calculated from our office to office.
• The above rates are inclusive of GST

Sightseeing Places :
• Mysore Palace
• Krishnaraja Sagara Dam
•Brindhavanam Garden
• Chamundeshwari Temple
• Tala Cauvery, Coorg
• Baghamandala
• Raja's Seat &
• Abbey Waterfalls


Traveller in Kanchipuram Traveller Van in Kanchipuram Kanchipuram Travels Book Traveller in Kanchipuram Force Traveller Kanchipuram Tempo Traveller Kanchipuram Maxicab in Kanchipuram Maxicab Kanchipuram
Bangalore, Mysore & Ooty 4-Days Tour

Link : https://goo.gl/J6uoe6
Price starting from : ₹ 3,728.00/Person

Cost for this 4-days trip
Traveller : ₹ 37,275.00 | Tavera : ₹ 27,248.00 | Indica : ₹ 18,359.00

Cost inclusions : Vehicle Rent, Driver Wages, Diesel, Toll, Inter-state permit and Entry taxes if any
Cost exclusions : Entry fees in tourists sites, Food, Personal Expenses and Accommodation.

Note :
• We can arrange accommodation on request at discounted price.
• The above tour cost is limited up-to 1,100 Kms run, overage will be charged as follows
Traveller : ₹ 24.00 / Km | Travera : ₹ 14.00 / Km | Indica : ₹ 11.00 / Km
• The Kms will be calculated from our office to office.
• The above rates are inclusive of GST

Sightseeing Places :
• Cubbon Park, Bangalore
• Lalbagh, Bangalore
• Iskcon Temple, Bangalore
• Mysore Palace, Mysore
• Brindhavanam Garden, Mysore
• Krishna Raja Sagara Dam, Mysore &
• Chamundeshwari Temple, Mysore • Rose Garden, Ooty
• Botanical Garden, Ooty
• Boat House, Ooty
• Doddabetta, Ooty
• Pykara Waterfalls, Ooty
• Pykara Reservoir, Ooty
• Pine Forest, Ooty &
• Wenlock Downs, Ooty


Bangalore, Mysore & Coorg 4-Days Tour

Link : https://goo.gl/ib3akf
Price starting from : ₹ 3,859.00/Person

Cost for this 4-days trip
Traveller : ₹ 38,588.00 | Tavera : ₹ 28,298.00 | Indica : ₹ 19,058.00

Cost inclusions : Vehicle Rent, Driver Wages, Diesel, Toll, Inter-state permit and Entry taxes if any
Cost exclusions : Entry fees in tourists sites, Food, Personal Expenses and Accommodation.

Note :
• We can arrange accommodation on request at discounted price.
• The above tour cost is limited up-to 1,200 Kms run, overage will be charged as follows
Traveller : ₹ 24.00 / Km | Travera : ₹ 14.00 / Km | Indica : ₹ 11.00 / Km
• The Kms will be calculated from our office to office.
• The above rates are inclusive of GST

Sightseeing Places :
• Lalbagh, Bangalore
• Cubbon Park, Bangalore
• Iskcon Temple, Bangalore
• Mysore Palace, Mysore
• Brindhavanam Garden, Mysore
• Krishna Raja Sagara Dam, Mysore
• Chamundeshwari Temple, Mysore
• Abbey Waterfalls, Coorg
• Baghamandala, Coorg
• Raja's Seat, Coorg &
• Tala Cauvery


Mysore, Wayanad & Ooty 4-Days Tour

Link : https://goo.gl/G7jkwK
Price starting from : ₹ 3,985.00/Person

Cost for this 4-days trip
Traveller : ₹ 39,848.00 | Tavera : ₹ 30,608.00 | Indica : ₹ 20,843.00

Cost inclusions : Vehicle Rent, Driver Wages, Diesel, Toll, Inter-state permit and Entry taxes if any
Cost exclusions : Entry fees in tourists sites, Food, Personal Expenses and Accommodation.

Note :
• We can arrange accommodation on request at discounted price.
• The above tour cost is limited up-to 1,200 Kms run, overage will be charged as follows
Traveller : ₹ 24.00 / Km | Travera : ₹ 14.00 / Km | Indica : ₹ 11.00 / Km
• The Kms will be calculated from our office to office.
• The above rates are inclusive of GST

Sightseeing Places :
• Banasura Sagar Dam, Wayanad
• Pookode Lake, Wayanad
• Edakkal Caves, Wayanad
• Mysore Palace, Mysore
• Brindhavanam Garden, Mysore
• Krishna Raja Sagara Dam, Mysore
• Chamundeshwari Temple, Mysore
• Rose Garden, Ooty
• Botanical Garden, Ooty
• Boat House, Ooty
• Doddabetta, Ooty
• Pykara Waterfalls, Ooty
• Pykara Reservoir, Ooty
• Pine Forest, Ooty &
• Wenlock Downs, Ooty


Traveller in Kanchipuram Traveller Van in Kanchipuram Kanchipuram Travels Book Traveller in Kanchipuram Force Traveller Kanchipuram Tempo Traveller Kanchipuram Maxicab in Kanchipuram Maxicab Kanchipuram
Traveller in Kanchipuram Traveller Van in Kanchipuram Kanchipuram Travels Book Traveller in Kanchipuram Force Traveller Kanchipuram Tempo Traveller Kanchipuram Maxicab in Kanchipuram Maxicab Kanchipuram
Traveller in Kanchipuram Traveller Van in Kanchipuram Kanchipuram Travels Book Traveller in Kanchipuram Force Traveller Kanchipuram Tempo Traveller Kanchipuram Maxicab in Kanchipuram Maxicab Kanchipuram