About Munnar, Kerala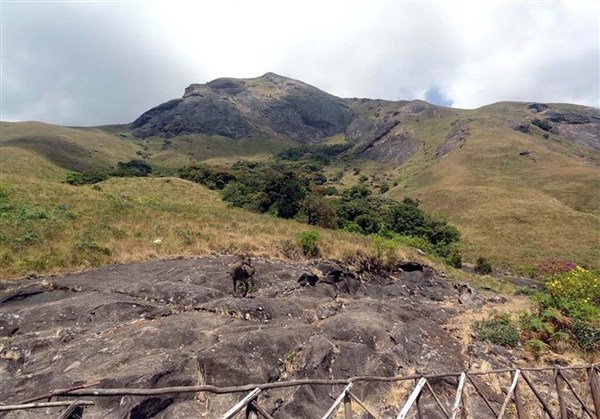 Students Tour packges Students Tours Eductional tours Students tours Eductional tours Students tour packages College tours study tours college tour packages for students
The idyllic hill station Munnar - famous for its tea estates, exotic lush greenery and craggy peaks, is located in the Western Ghats, in the state of Kerala. It serves as the commercial centre for some of the world's largest tea estates. In addition, Munnar has many protected areas which are home to endemic and highly endangered species like the Nilgiri Thar and the Neelakurinji.
Family Tour packges Family Tours Lisure Tour Family tours Family tour Family tour packages Family tours Family tour Family tour package for Family Packages for Families
One of the biggest tea-plantation area of South India, Munnar is one of the most beautiful and popular hill-stations of Kerala. Situated on the banks of three rivers- Madupetti, Nallathanni and Periavaru, Munnar is also blessed with natural view-points apart from the tea-plantations. Munnar is divided into Old Munnar, where the tourist information office is, and Munnar, where the bus station and most guest houses are located. The Eravikulam National Park, Salim Ali Bird Sanctuary and tea plantations are its major attractions.
Corporate Tour packges Corporate Tours Corporate Tours Corporate tours Corporate tour Corporate tour packages Corporate tour Corporate tour Corporate tour for Corporate
Step into the boundaries of Munnar, and you will have all the reasons to call Kerala "A god's own country". Brace yourself up for one of the most romantic places in India, for the delightful weather, the endless lush green fields of tea-gardens and the hilly terrains of Western Ghats. Over the past few years, Munnar has become one of the most sought- after honeymoon destination leaving behind Srinagar, Manali, and Shimla. For those want to see much more than ice-draped peaks, Munnar is truly a paradise. An escape into the lap of nature, away from the hustle-bustle, into the world of tranquillity. That's Munnar for you!
LTA LTC Tour packges LTA LTC Tours LTA LTC tours LTA LTC tours LTA LTC tours LTA LTC tour packages LTA LTC tours LTA LTC tours LTA LTC tour packages for LTA LTC
Munnar's cuisine is where you'll find all popular items off a conventional Keralan cuisine. From essentials like Idli, Vada, Sambhar to the widespread Banana chips, all is almost staple here. Other than that a number of places will have menus of various cuisines and a huge number of options.
Students Tour packges Students Tours Eductional tours Students tours Eductional tours Students tour packages College tours study tours college tour packages for students
One might also want to visit the early morning food stalls in the bazaar which might offer you an enjoyable breakfast. While here, you might not want to miss the popular Cardamom tea
Family Tour packges Family Tours Lisure Tour Family tours Family tour Family tour packages Family tours Family tour Family tour package for Family Packages for Families
Students Tour packges Students Tours Eductional tours Students tours Eductional tours Students tour packages College tours study tours college tour packages for students
Family Tour packges Family Tours Lisure Tour Family tours Family tour Family tour packages Family tours Family tour Family tour package for Family Packages for Families
Places to visit in Munnar
Corporate Tour packges Corporate Tours Corporate Tours Corporate tours Corporate tour Corporate tour packages Corporate tour Corporate tour Corporate tour for Corporate