About Pine Forest, Ooty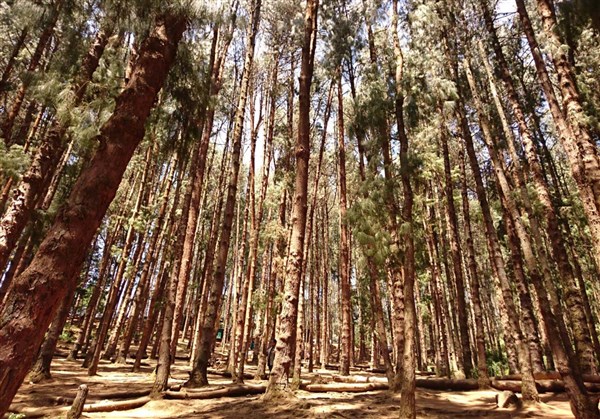 Students Tour packges Students Tours Eductional tours Students tours Eductional tours Students tour packages College tours study tours college tour packages for students
Pine Forest is situated near Ooty Town in Ooty Taluk in Nilgiris District of Tamilnadu. The Pine Forest is located right off the road leading to Ooty (when returning from Pykara). It is actually a small valley area, where several movies, songs and serials have been shot. The soaring pines, fresh air and the picturesque views of the mountains all around make it a very sought-after place for shooting. The Pine forest Ooty location is actually pretty famous among directors, be it the Hindi Film Industry or the Tamil Film Industry.
Family Tour packges Family Tours Lisure Tour Family tours Family tour Family tour packages Family tours Family tour Family tour package for Family Packages for Families
Visitors here feel drenched in a sense of adventure and excitement, especially during the winter months, when fog envelops the entire area and makes it seem like a scene out of a thriller movie. The peace and tranquility in the area is palpable and will make anyone at all feel at home. The Pine Forest spans between the locales of Ooty and Thalakunda adding a scenic canvas to the valleys and the vast landscapes of the Nilgiris.
Corporate Tour packges Corporate Tours Corporate Tours Corporate tours Corporate tour Corporate tour packages Corporate tour Corporate tour Corporate tour for Corporate
A weekend excursion from Ooty to Thalakunda is one of the leisure activities to indulge in as the en route experience is sure to leave you spell bounded with jaw dropping sights. The Pine Forest spans over a small downhill region and are arranged in a natural orderly fashion that is indeed spectacular to look at. This Place opens at 8 AM. Entry fees is 10 rupees per person. A lake is present at the lower portion.
LTA LTC Tour packges LTA LTC Tours LTA LTC tours LTA LTC tours LTA LTC tours LTA LTC tour packages LTA LTC tours LTA LTC tours LTA LTC tour packages for LTA LTC
The Pine Forest is one of the popular tourist destinations around Ooty that shot to fame after a number of Bollywood and South Indian movies were filmed. A song sequence of a Tamil movie named Dheena showcases the stunning and scenic locales around this Forest and several Bollywood movies such as Sadma, QSQT, Saajan, Dil, Deewana, & Khuda Gawah, just to mention a few, were also filmed in the location of this Pine Forest near Ooty.
Students Tour packges Students Tours Eductional tours Students tours Eductional tours Students tour packages College tours study tours college tour packages for students
Pine Forest is located at about 2 Kms from Thalakunda, 9 Kms from Ooty, 9 Kms from Ooty Bus Stand, 9 Kms from Ooty Railway Station, 28 Kms from Coonoor, 38 Kms from Kotagiri, 59 Kms from Mettupalayam Railway Station, 92 Kms from Coimbatore and 104 Kms from Coimbatore Airport. Buses are available from the Ooty bus Stand to Thalakunda or alternatively you can get into a bus that travels to Mysore but do let the Bus Conductor know that you need to get down next to the Pine Forest area that falls en route to Mysore.
Family Tour packges Family Tours Lisure Tour Family tours Family tour Family tour packages Family tours Family tour Family tour package for Family Packages for Families
Students Tour packges Students Tours Eductional tours Students tours Eductional tours Students tour packages College tours study tours college tour packages for students
Family Tour packges Family Tours Lisure Tour Family tours Family tour Family tour packages Family tours Family tour Family tour package for Family Packages for Families
Places to visit in Ooty
Corporate Tour packges Corporate Tours Corporate Tours Corporate tours Corporate tour Corporate tour packages Corporate tour Corporate tour Corporate tour for Corporate